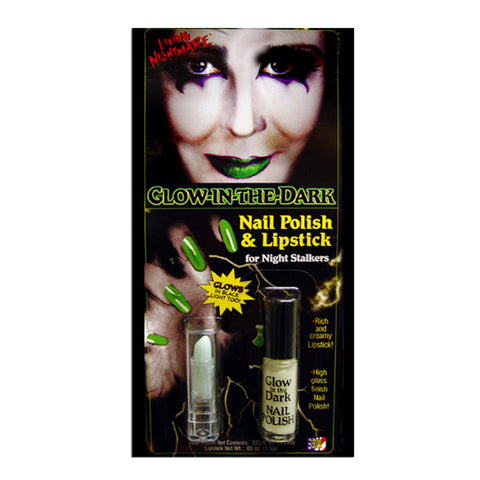 Glow In The Dark Nailpolish & Lipstick
Glows to a bewitching green when exposed to light! Wear it day and night for an eerie effect. Glows under Black Light, too!
Rich and Creamy Lipstick... High Gloss Finish Nail Polish are a perfect pair.
Both products may be worn alone or on top of other products. The longer the Glow area is exposed to bright light, the longer and brighter it will glow. The glow effect fades, but can be renewed over and over again.
---
We Also Recommend